Enjoy the
Craftsmanship,
Service & Value.
About
BarrWood Cabinets
BarrWood Cabinets is a family owned and operated business founded in 1997 by Jim Barre. Prior to launching the business, Mr. Barre worked as an inventory and production supervisor for a major cabinet manufacturer.
It was here that he thoroughly learned the cabinet manufacturing and distribution business. His intention in launching BarrWood Cabinets was to offer the finest selection of cabinets as well provide the best cabinet training available in the state of Georgia. Read more.
Let us help you design the




PROJECT OF YOUR DREAMS
Since 1997, BarrWood Cabinets has been building a solid working relationship with some of the best cabinet manufacturers in the country. Wellborn is our most popular manufacturer and also the top brand name in cabinets by consumers. We know we can count on quality cabinets, built to spec and delivered on time. Because we have such frequent contact, it's a little like working with family. Read more.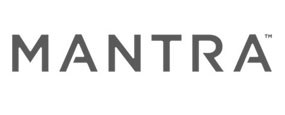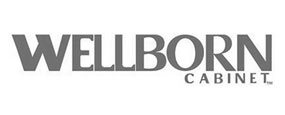 Learn everything you've always wanted to know about cabinets at BarrWood Cabinet's Cabinetry class!
We cover just about everything that relates to cabinets.
Some of the class topics include:
"General Cabinet Primer" ·
"The value of choosing the right manufacturer; know what you are buying" ·
"Layouts and Buildouts to solve your storage problems" ·
"The difference in construction; not a commodity Market"
Get your FREE copy of "KITCHEN PLANNING SCRAPBOOK" ebook today!
You are thinking of a remodel in your house, maybe a kitchen or a bath. During the pandemic you have been watching the renovation television ...
As a designer BarrWood Cabinets has been a key element to my success as a kitchen and bath designer and wonderful to partner with as a primary source for my projects! Loretta's Interior Design, LLC
I have been looking for additional cabinets for my Laundry room for a few months. I called several cabinet places where no one would return my call. I called Health and he was quick to respond and even though I was a small job he ordered what I needed based on my existing cabinets. I ordered and he also recommended an installer for my job. I'm very happy to share they went in today and look fantastic. Ray was great with the installation and I'm so happy to have found BarrWood. I highly recommend them.
I cannot express how grateful I am for Spencer and the team! The cabinets turned out beautifully with quality material, design and finishes. Spencer worked with us from start to finish and made sure everything was to our liking. We have somewhat of an odd shaped kitchen and Spencer came up with a great way to utilize the space! We now have a fancy, customized spice drawer that has become one of my favorite features in our newly renovated kitchen! Spencer and the team also fulfilled their promise and completed the cabinetry by their set deadline. We highly recommend BarrWood Cabinets and will be using them in the future when we start renovating our bathrooms! Excellent work!
We have been so pleased with our experience with BarrWood Cabinets. We are in the process of building an addition for my grandmother and they have been wonderful walking us through all of our options! Nikki was the associate that has assisted us and we could not be more pleased with the time and attention she has given to this project. She has gone above and beyond to make certain that my grandmother's "wishlist" was met and within budget. Quality workmanship, professional knowledge, fair price ... all with a "hometown" feel! A pleasure doing business!
BarrWood Cabinets are the very best around. They are experienced, kind, knowledgeable and reliable. Not to mention patient! I can not say enough great things about them. I wouldn't do business with any other cabinet company! Nikki is the absolute BEST to work with!