Enjoy the
Craftsmanship,
Service & Value.
About
BarrWood Cabinets
BarrWood Cabinets is a family owned and operated business founded in 1997 by Jim Barre. Prior to launching the business, Mr. Barre worked as an inventory and production supervisor for a major cabinet manufacturer.
It was here that he thoroughly learned the cabinet manufacturing and distribution business. His intention in launching BarrWood Cabinets was to offer the finest selection of cabinets as well provide the best cabinet training available in the state of Georgia. Read more.
Let us help you design the




PROJECT OF YOUR DREAMS
Since 1997, BarrWood Cabinets has been building a solid working relationship with some of the best cabinet manufacturers in the country. Wellborn is our most popular manufacturer and also the top brand name in cabinets by consumers. We know we can count on quality cabinets, built to spec and delivered on time. Because we have such frequent contact, it's a little like working with family. Read more.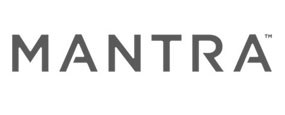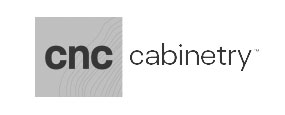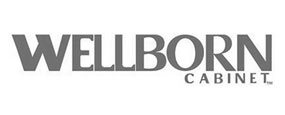 Learn everything you've always wanted to know about cabinets at BarrWood Cabinet's Cabinetry class!
We cover just about everything that relates to cabinets.
Some of the class topics include:
"General Cabinet Primer" ·
"The value of choosing the right manufacturer; know what you are buying" ·
"Layouts and Buildouts to solve your storage problems" ·
"The difference in construction; not a commodity Market"
Get your FREE copy of "KITCHEN PLANNING SCRAPBOOK" ebook today!
When you look at a typical order form of your kitchen cabinets, you may not be able to verify what each code means. It is ...
The entire team at Barrwood has been amazing to work with from the beginning to the end of a kitchen renovation for a whole house renovation. I researched online and went to visit in-person based on previous reviews. My initial thoughts on a layout were reviewed and recommendations were made, I got to see cabinet options from several manufacturers and discussed the pros/cons of each. It's a family owned and operated business and I truly felt like family. I worked primarily with Nikki who made sure Mr. Barr, Heath, and Spencer were all involved whenever each of their expertise was needed. Due to supply chain issues I chose a manufacturer that had a faster turnaround but didn't end up delivering the quality anyone expected. In all honesty, everyone said I should consider a different manufacturer as well but I thought they would be a good cabinet for the timing and the price. They failed everyone's expectations. That company has since gone out of business but, not only did Spencer and Nikki come ASAP to see the product in person but they made sure I got a full refund and expedited service from a different manufacturer. I have cabinets that I'm thrilled with and a company that I highly recommend with no hesitation whatsoever. Fundamentally, my experience wasn't just a business transaction. I can't wait to move so I have time to just stop in and say hello.
5 stars for BarrWood Cabinets! I had been searching for MONTHS to find an exact match for existing kitchen cabinets in a home I had recently purchased. I even contacted the manufacturer, who was not helpful. Serendipitously, Google led me to BarrWood. I called and spoke to Jim, explained my situation, and he was SO kind and explained what my next steps should be. Of course they carried my exact line of cabinets! Months later I drove up to Jasper from Atlanta to visit the showroom in person and met with both Heath and Jim. I ordered my cabinets then and there after confirming the exact color/style match, and was told they'd be in in about 10 weeks. 5 weeks later, I received a call that the cabinets were waiting for me. Customer service is lost art nowadays, and I sincerely appreciate the efforts of the Barre family to expedite my order. Bottom line, I will be working with them again the next time I need cabinetry for a bathroom or kitchen. Fantastic service and excellent prices - what else could you want?
I just completed 2 orders with Heath for a full kitchen, pantry and master bathroom. He was knowledgeable and helpful throughout the process of ordering cabinets for a new house. I visited BarrWood Cabinets several times, called and emailed with questions as I finalized the order. He was always very responsive and gave me insight to make my existing design a bit more functional and appealing. I highly recommend BarrWood Cabinets and Heath!
Heath was incredibly helpful when I needed a couple of wellborn cabinet doors with minor damage repainted. I needed the work doing speedily as I wanted to get my refurbished investment house back in the marketplace asap. He willingly obliged and the work was outstanding!!
I cannot express how grateful I am for Spencer and the team! The cabinets turned out beautifully with quality material, design and finishes. Spencer worked with us from start to finish and made sure everything was to our liking. We have somewhat of an odd shaped kitchen and Spencer came up with a great way to utilize the space! We now have a fancy, customized spice drawer that has become one of my favorite features in our newly renovated kitchen! Spencer and the team also fulfilled their promise and completed the cabinetry by their set deadline. We highly recommend BarrWood Cabinets and will be using them in the future when we start renovating our bathrooms! Excellent work!